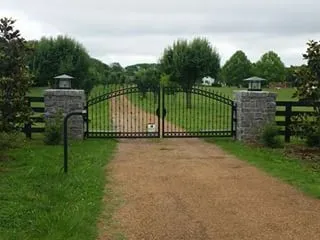 We pride ourselves on the fact that we are the best at what we do in Middle Tennessee with competitive pricing and quality workmanship no one can beat!
Satisfaction Guaranteed!
From a Small Repair to a
Full Major Install
Our quality materials along with our skill and knowledge of the industry make us your best choice for anything from a small repair to a major installation; we do it all!
We have a proven record of accomplishment and are a reputable company in Tennessee. We ensure that all projects are done with utmost professionalism using quality materials while offering clients the service and support they need
We commit ourselves to complete all projects within the timeline set with our clients. We use the best of technology and tools to ensure that all jobs are done quickly but also giving attention to details and ensuring everything is done correctly. We constantly train our employees on the newest technology on the market today.
For us, honesty is the only policy and we strive to complete all projects with integrity, not just with our clients, but also our suppliers and contractors. With thousands of successful projects under our belt, we are one of the most trusted gate companies in Tennessee
Testimonials
Precision Gate Services showed up in clean new trucks and through out the install they answered all my questions they did the job right the first time.
Jimmy Anderson
We called precision gate services when a previous gate installer didnt do the job right. We had gate posts coming out of the ground and the gate opened when it felt like it precision gate service came out, where not late and fixed the previous installers mess ups, since then our gate has not messed up one time great work guys.
Ashley West
All we knew was we wanted a gate. Precision gate services spent over 3 hours explaining to me about all the different gates and explained which was good for us and which weren't. In the end we can sleep well at night knowing our home is secure because of their great work.
Sandy Beach
Our promise as a contractor is to build community value into every project while delivering professional expertise, exceptional customer service and gate construction.